Crown Moulding, Cornices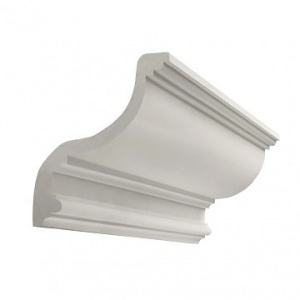 Vel Design offers wide variety of gypsum crown moulding and cornices for the needs of our customers. Our decorative cornices can dramatically alter the look of each room and can be the finishing touch that makes all the difference.
The gypsum (plaster) crown mouldings and cornices are hand-made of gypsum/ plaster reinforced with palm/ glass fibres and oakum to achieve the required strength of the product.
Our cornices are designed to provide an attractive finish at the junction of the wall and ceiling.
Products