Mouldings, Cornices, Friezes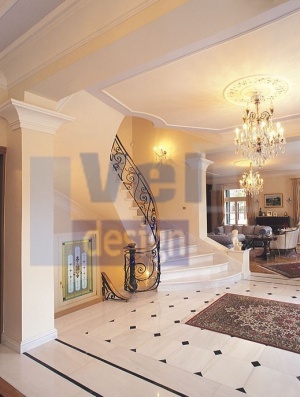 We offer a wide range of alternative design for your home or business estate : (crown) mouldings, lighting troughs, cornices and friezes.
If you've ever done any home decoration, you will know that it's the little touches that make a room feel special. All our unique profiles, mouldings, cornices and friezes has a distinctive look and feel. So whether you're after a strong, simple or subtle effect, you can contact us for advice and assistance.
Product subcategory