Plaster Fireplace Mantel Surrounds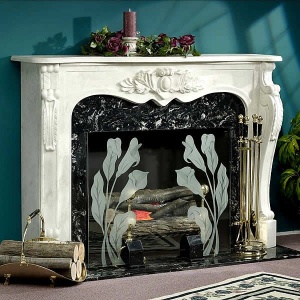 Vel Design makes fireplace mantel surrounds from gypsum cement. We offer mantels in classical and modern styles to meet your requirements.
For our customers' convenience and greater flexibility in fireplace decoration, each of our designs can be made according to your individual fireplace size and specific decorative details can be replaced.
As you can see from our Plaster Fireplace Mantel Surrounds Catalogue we have combined classic fireplace mantel surronds inspired by the master carvers and architects of the past and our own design ideas to create our original fireplace designs. We guarantee you quality craftsmanship of our work.

If you don't see a fireplace mantel design that suits your taste in our online catalogue, please contact us about producing a custom-designed fireplace mantel surround for you. We have considerable experience in turning customers' ideas, sketches and pictures into the mantels of their dreams. Whatever design you have in mind for your fireplace, whether you come in with a photo or a drawing, we can create it for you.

If you have any questions about our products, please contact us.
 
Product subcategory

Baroque fireplace mantels are decorative mantels with lavish floral motifs such as acanthus leaves, Baroque shells, palmette etc.


Download catalogue

Vel Design makes gypsum fireplace mantels and surrounds for modern fireplace design.


Download catalogue